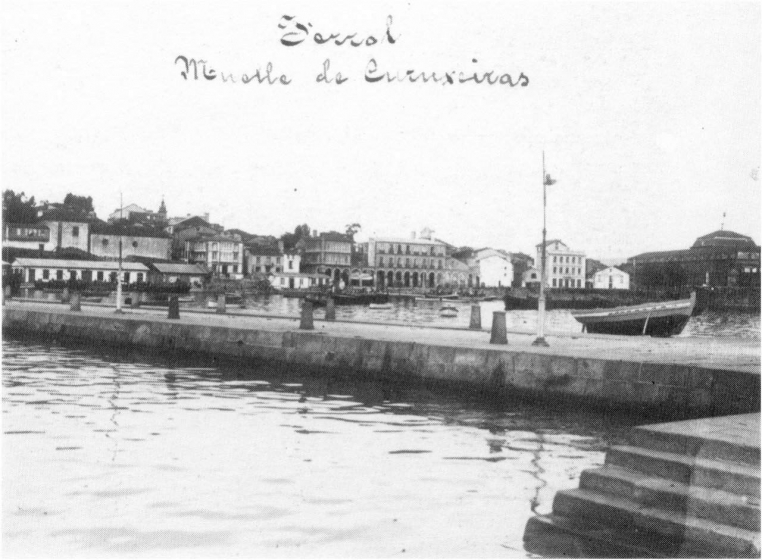 Peirão, peirám... ou peirau?
Como é sabido, na faixa ocidental do nosso país pronunciamos as palavras terminadas em -ão como /ám/ (irmão = irmám; mão = mam). Nom ocorre assi com a palavra peirão, que sempre ouvim como /peirau/ no galego vivo da zona e sempre referida ao muro dum rio (desgraçadamente, no mar sempre é *muelhe o que se ouve). A minha dúvida é a seguinte: nom será que a grafia certa desta palavra deveria ser peirau, como bacalhau ou pau, que em toda a Galiza pronunciamos igual? Obrigado.

Paulo Peres. Vigo
RESPOSTA DA COMISSOM LINGÜÍSTICA DA AEG:
Com efeito, o facto de a palavra que menciona o nosso consulente ser proferida na faixa ocidental da Galiza como /peirau/ (e nom /peirám/) aponta para a conveniência de considerarmos ser peirau a sua forma própria. De facto, com essa forma concordaria a etimologia que, no trecho que a seguir transcrevemos, lhe propom Sarmiento, relacionada com nau 'navio':
peirau: En instrumentos de Pontevedra peiraao, peiraau. Son aquellas escaleras de piedra que están en los desembarcaderos de Pontevedra, y en donde paraban y paran las naos, para descargar o cargar, etc. Acaso del griego paralios, juxta mare; o de parado, pero acaso mejor de la voz paranao, peiranao, y, perdido el n, peiraao o peirâau, peirau, porque allí para la nave.
No entanto, tenha-se em conta que também existe em Portugal o dialetalismo peirão, que pode ter origem em étimos latinos relacionados com pilar, como testemunha o dicionário Priberam:
peirão (origem duvidosa) substantivo masculino [Portugal: Beira] Pau ou pedra grossos e compridos que servem de pilar (ex.: as videiras são amarradas aos peirões).
Mesmo o inglês dispom de umha voz semelhante ao peirau galego, de origem latina e aparentada com pilar, como se vê no seguinte excerto do dicionário Collins:
pier n. 1. a structure with a deck that is built out over water, and used as a landing place, promenade, etc. 2. a pillar that bears heavy loads, esp. one of rectangular cross section. 3. the part of a wall between two adjacent openings. 4. another name for buttress (sense 1). [C12 per, from Anglo-Latin pera 'pier supporting a bridge']
A nossa conclusom é que essa voz galega denotativa de (des)embarcadoiro, ou de muro de contençom no mar ou num rio, deve escrever-se peirau. Tenha-se também em conta, porém, que, na língua formal, deve priorizar-se o uso, com o significado de '(des)embarcadoiro', da voz supradialetal, comum com o lusitano e com o brasileiro, cais, historicamente presente na Galiza (cf., p. ex., a via pública rotulada como «Escadas do Cais» em Baiona).